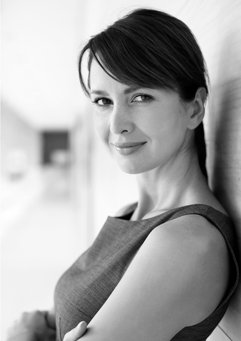 When dealing with a problem like hair loss, most people are only aware of popular solutions such as hair transplants or wigs. Feeling trapped between only a few options, none of which can guarantee confidence or comfort, can be highly stressful and disheartening. Luckily, there are many more effective solutions and treatments available. The first place to start is a consultation. Our experts want you to be well informed and will show you a variety of available options.
The Cesare Regazzi patented CNC hair system is the most advanced hair replacement method available. It combines the latest technology with natural, virgin human hair for the highest quality and long-term results. Both 3D printed, and handcrafted materials are used in the creation process, but every piece is based on the client's features and unique scalp concerns. It is incredibly inclusive, capable of replacing an entire head of hair or just small areas at a time.
A System Tailored for You
Common complaints about other hair replacement solutions typically stem from a poorly fitting cap (the part hair is attached to). An improper fit can cause headaches or general discomfort. The CNC system begins to take shape after a precise map of a client's scalp is digitally created to ensure a perfect fit. Every unique curve of an individual's scalp is scanned and taken into account before the 3D printed prosthesis is made. Most clients say that they can't even feel this "scalp clone" when wearing it. We believe that a hair system should not change your lifestyle, so the CNC system is designed to stay cool and dry in any climate. There is no need to remove or hide this new hair while styling, showering, sleeping, or swimming.
Crafted with Care
Our experts thoroughly examine the natural growth pattern of your real hair to copy it onto the prosthesis. There is an inclusive range of textures and colors of virgin human hair for our experts to choose from when matching it with the rest of your hair. These strands are hand-sewn to the prosthesis to mimic how yours naturally grows. Hair does not usually grow perfectly straight up from the scalp. The time and precision taken during the creation process makes for a stunning hair replacement system that can blend seamlessly with any individual's natural hair or bring a bald scalp back to its former glory.
Pain and Risk-Free
Medications and surgeries designed to grow hair have seen great results, but they are not viable options for everybody. Every medication has side effects, and everyone's body will react differently. Hair transplant surgeries have become more common and slightly less invasive in recent years, but it is not a painless procedure and requires a lot of post-op aftercare.
The CNC hair system is guaranteed to suit anyone's hair replacement needs and require very little maintenance. You are free to live your life to the fullest without any restrictions while wearing it. You can rest easy knowing that your money went towards something that works for you.