Cesare Ragazzi Hair for Women
The Cesare Ragazzi CNC® Hair System has been developed by the world-renowned Cesare Ragazzi Laboratories in Bologna, Italy. These highly advanced, non-invasive, completely safe hair replacement systems are available in full or partial systems. Specially developed to blend seamlessly with existing hair, the CNC System is truly in a class all its own.
The Cesare Ragazzi Difference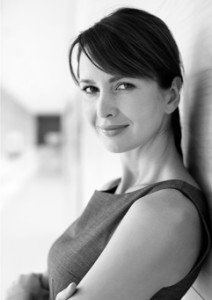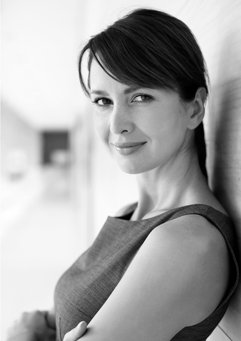 Known as "Hair without Compromise," the Cesare Ragazzi CNC System restores beautiful hair without getting in the way of your active lifestyle.  The most effective, non-invasive method for treating full or partial hair loss, the CNC System is clinically tested, non-surgical and completely natural looking. If you, or a loved one, are seeking a hair replacement solution, look no further.
Your Exclusive Cesare Ragazzi Provider in the Cincinnati Area
During your visit to our Cincinnati hair replacement location, one of our specialists will integrate the CNC hair system to blend seamlessly with your scalp and hairline. Once in place, even your closest friends and family will be unable to differentiate between your hair and your Cesare Ragazzi system. As your exclusive Cincinnati Cesare Ragazzi hair replacement provider, we are here to help you restore your hair and your confidence!
Allusions has been serving the Cincinnati community for more than 25 years. Specializing in the treatment of women who are suffering from hair loss or thinning hair. We could not be more excited to offer the Cesare Ragazzi CNC hair replacement systems at Allusions. We are always striving to improve our products and services. Including the Cesare Ragazzi line in our product offering has enabled us to serve an even wider variety of hair loss sufferers.
Made from 100% virgin real human hair, each individual piece is hand sewn into a light, breathable base, known as a 'second scalp,' to deliver the appearance of hair growing naturally from your head. Made of polymer resin to mirror the distribution, style and direction of your own natural hair growth, the Cesare Ragazzi system is truly undetectable to the human eye. Thanks to the advancements made by Cesare Ragazzi Laboratories, most people report that they often forget they're even wearing a hair system.
If you, or a loved one, are ready to learn more about the most advanced hair replacement system on the market today, we encourage you contact Allusions today. During your consultation you will learn about all of our hair replacement services in an environment that is confidential and caring by specialists committed to helping you feel and look your best. As specialists in Cesare Ragazzi hair replacement systems, as well as a variety of other top rated solutions, we will help you determine if you are a candidate for the CNC hair system or another solution.  Don't wait another day – reach out to Allusions to get your free consultation now!