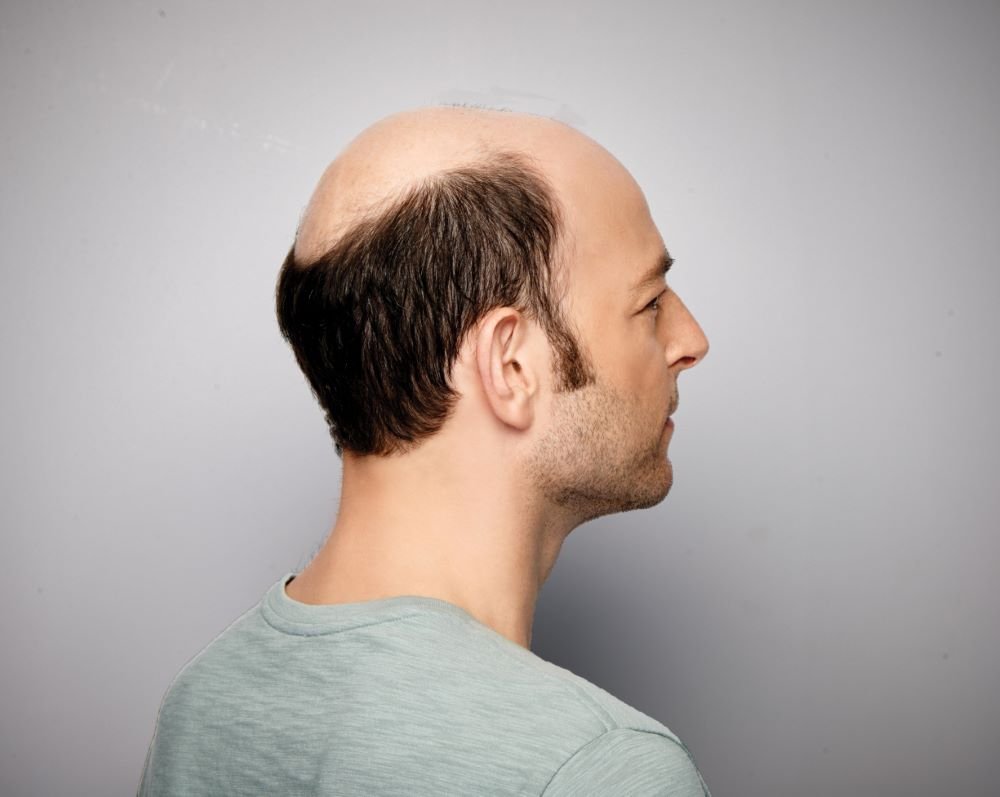 Dealing with hair loss at any age can fill anyone with dread, no matter how severe the condition may be. The most common cause of hair loss in men is androgenic alopecia or male pattern baldness. It affects over fifty percent of men over the age of fifty. So what are some of the hair replacement options for men?
Allusions offers undetectable, modern solutions for men with partial or complete hair loss from experts who understand the pain and embarrassment. We believe that everyone deserves to feel comfortable and confident despite hair loss. There is a range of solution options to choose from, including transplants and various hair systems.
Hair Transplants
Modern methods of hair transplantation have consistently produced the most effective, long-lasting results. Most hair transplants are done by removing a long strip of tissue from a part of the scalp that contains viable hair follicles (usually at the back of the head). These "follicular units" are extracted and then transplanted onto balding areas of the scalp. The wound ends are stitched together, leaving a fine linear scar that is invisible under enough hair. The wounds heal quickly, and the procedure is minimally invasive. The end product is a naturally fuller hairline and crown. This "new" hair is permanent and will continue to grow like normal.
Micropigmentation
This hair replacement technique is more beneficial for those experiencing partial hair loss or thinning hair rather than total baldness. Using hypoallergenic needles and mineral pigments, a medical professional will insert pigment into the affected areas of the scalp. These tiny spots of color create the illusion of fuller hair by playing with shadows. Unlike average tattoos, the mineral pigments used here are subtle and look completely realistic. This technique can also be used to reshape a thinning hairline or even eyebrows.
Hair Systems
Allusions offers multiple hair systems for any man's lifestyle. A hair system is an artificial scalp membrane with hair that seamlessly blends with the wearer's natural hair – no surgery needed! These solutions are helpful for any type of hair loss and can be worn daily without sacrificing comfort or style.
Graftique: This hair system uses a mesh membrane that matches the wearer's skin tone for a natural-looking hairline. The replacement hair is tied at irregular intervals for realistic blending. Even when touched, these hairs are indistinguishable from your natural hair.
Folligraft: This membrane is made of a very lightweight, porous material for the best blending results. When wearing this system, the membrane is breathable in every climate and resembles skin. This makes it an excellent option for those who have undergone chemotherapy or have burn scars.
Cyberhair: Unlike other hair systems that use human hair, cyberhair is made of superior fiber that dries fast and holds its style no matter what. This hair system is meant for people with active lifestyles. The breathable membrane holds on comfortably while swimming, running, or traveling. This hair is made to last twice as long as human hair, even under stress.
Are you looking for the best hair replacement options for men?  Contact us today and we'll have one of our experts walk you through all your options!